What Makes Smile By Design Stand Out?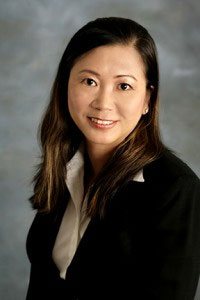 Welcome to Smile by Design, an advanced dental implant practice dedicated to providing affordable, life-changing treatments for our patients! We provide a range of dental implant services depending upon the severity of your case, including a single tooth replacement or full-mouth reconstruction. Smile By Design was founded by the very talented Dr. Donian Shen, DDS; she and her staff believe in creating a comfortable and caring environment for all patients.
Smile by Design stands out for many reasons. We offer comprehensive dental implant treatment, including: bone and tissue grafting, implant placement, and restoration. Many practices will send patients out of office for some of these procedures–we do everything in house for your convenience!
Additionally, we remain steadfast in using the best technology and strictest sterile protocols for the dental implant process. We maintain a high success rate due to the extensive treatment planning we do prior to your surgery. We truly believe in making the process an easy and personalized experience for you!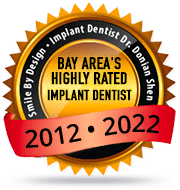 Schedule Your Consultation
Are you missing one or more teeth and would like a permanent replacement that can give you a strong, beautiful smile once again?
Many patients are opting for dental implants for their ability to transform a smile aesthetically and structurally. Simply read the testimonials from our happy patients to find out more about how dental implants can positively impact your life. To find out if you are a good candidate for dental implants at Smile by Design, please contact us to schedule your free consultation* with the talented Dr. Donian Shen, DDS, the Bay Area's Top Implant Dentist.