Dental Implants: The New Standard in Tooth Replacement
Dental implants are truly the new standard of care in the world of tooth replacement. When compared to bridges and dentures, implants offer the most benefits to patients. As the longest-lasting and most stable tooth replacement option available, they are highly regarded by most dentists and patients alike as the best way to replace missing teeth. If you are looking for a tooth replacement that has the ability to last decades (even a lifetime) and is a permanent solution, it's time to ask about dental implants.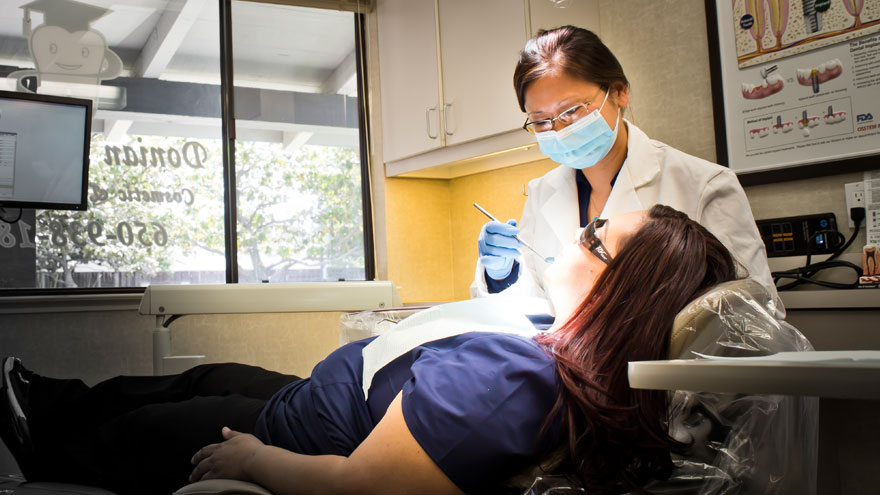 What are Dental Implants?
What are dental implants? In short, they are small titanium roots that are attached to the jawbone and topped with a restoration. Dental implants have evolved to be the new caliber of care in the art of tooth replacement. When compared to bridges and dentures, implants offer the most benefits to patients.
Dental Implant Cost
Find information on the cost of dental implants—including the typical price for single, multiple, and full sets of dental implants—as well as compare that cost with the price of other short- and long-term tooth replacement options. The gold-standard treatment for missing teeth can offer a multitude of benefits for the right candidate.
Dental Implant Process
There are four main steps to the dental implant process: initial consultation, implantation, osseointegration, and final restoration placement. The process typically takes a few months from start to finish; however, the process may be longer depending upon whether the patient needs bone or tissue grafting before dental implant surgery.
Dental Implant Benefits
The benefits of dental implants are plenty, with some key advantages including longevity, durability, and a bite strength similar to your natural teeth. More patients are choosing dental implants over dentures and bridges.
Dental Implants vs. Dentures
Dentists and patients are seeing the light! Dental implants have become the standard of care in tooth replacement. When comparing dental implants versus dentures, implants are the more beneficial option for numerous reasons.
Are You a Candidate?
Generally, Dr. Shen looks for a few things when determining if a patient is a candidate for dental implants: enough jawbone and gum tissue, and good oral health. Coming in for a consultation is necessary to determine if you are a good candidate.
Bone Grafting
If you are not considered a good candidate initially, Dr. Shen may be able to help with a couple special procedures known as tissue and bone grafting. These treatments attempt to build structure back up and make you a candidate for dental implants.
"The whole team is very friendly and helpful and Dr. Shen is for sure a very knowledgeable dentist with plenty of experience. Procedures are explained in great detail including their pros and cons and alternatives are discussed as well whenever available. I would definitely go there again!"
Contact Smile by Design for Advanced Dental Implants
Are you missing one or more teeth and would like a permanent replacement that can give you a strong, beautiful smile once again? Many patients are opting for dental implants for their ability to transform a smile aesthetically and structurally. Simply read the testimonials from our happy patients to find out more about how dental implants can positively impact your life. To find out if you are a good candidate for dental implants at Smile by Design in Mountain View, CA, please contact us to schedule a free consultation* with the talented Donian Shen, DDS, the Bay Area's Top Implant Dentist.