If you have been told you are not a good candidate for dental implants due to lack of jawbone and gum structure, there are a couple procedures that Dr. Donian Shen may use to build your structure back up and potentially make you a candidate. Read below to understand how the bone grafting procedure works, and then schedule a consultation with Dr. Shen.
How Does the Bone Grafting Procedure Work?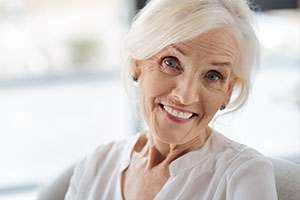 When Dr. Shen performs a bone graft, she takes bone from another part of the body and surgically attaches it to weak areas of the jawbone. The transplanted bone will usually heal with the jawbone to create a stronger, thicker base for the dental implants to integrate with. Bone grafting is done a few months before the dental implant procedure and will make the process longer than usual.
Similar to bone grafting surgery, Dr. Shen may also recommend tissue grafting, also called soft tissue augmentation. Here she will take gum tissue from the roof of the mouth and graft it to receding areas of the gums.
Both procedures may require some healing time before dental implant surgery. This will, of course, make the dental implant process longer than usual. However, both surgeries will assure a strong and fortified base for the dental implants to successfully integrate with. Learn more about bone grating and tissue grafting in a consultation with Dr. Shen.
Find Out More About Bone Grafting at Smile by Design
Are you missing one or more teeth and would like a permanent replacement that can give you a strong, beautiful smile once again? Many patients are opting for dental implants for their ability to transform a smile aesthetically and structurally. If you are not an initial candidate for dental implants, Dr. Shen may be able to help you with bone grafting and tissue grafting surgery. Simply read the testimonials from our happy Mountain View, CA, patients to find out more about how dental implants can positively impact your life. To find out if you are a good candidate for dental implants at Smile by Design, please contact us to schedule a free consultation* with the talented Donian Shen, DDS, the Bay Area's Top Implant Dentist.