Testimonials
Home | Testimonials
We try and provide the most comfortable dental implant experience for our valued patients. Watch videos and read below to hear from our actual patients about their experience with Smile by Design and dental implants!
For more information, please contact our office. Our friendly and knowledgeable team is happy to answer questions and to help you schedule a free consultation* with the talented Donian Shen, DDS, the Bay Area's Top Implant Dentist.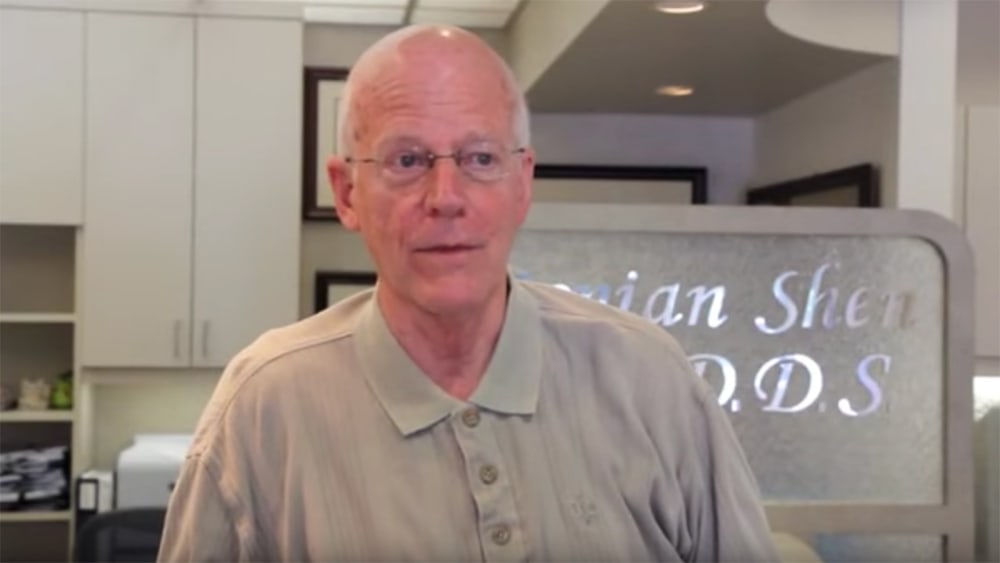 Exceptional Implant Dentist in Mountain View: Dr. Donian Shen DDS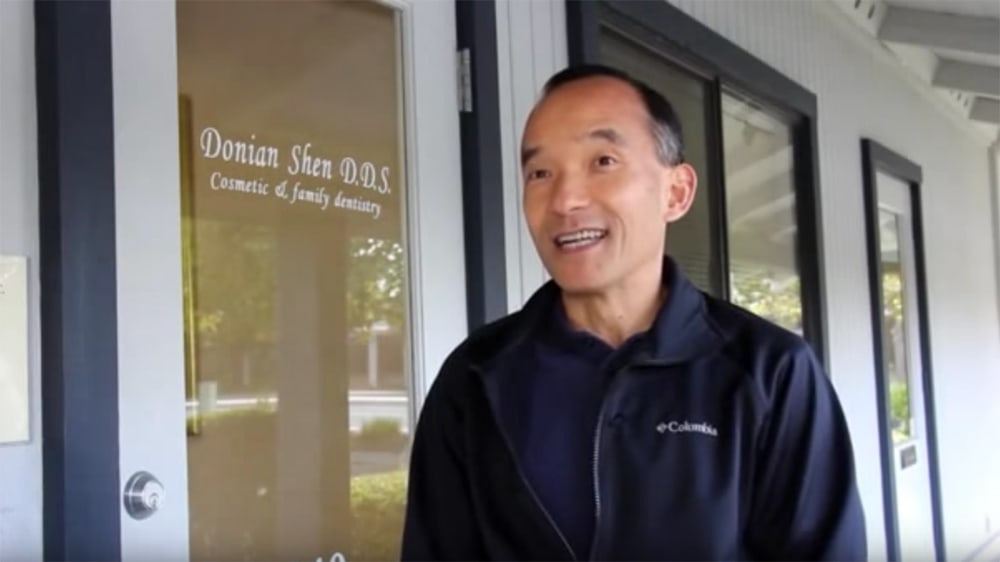 Best Bone Grafting Dentist in Mountain View: Dr. Donian Shen DDS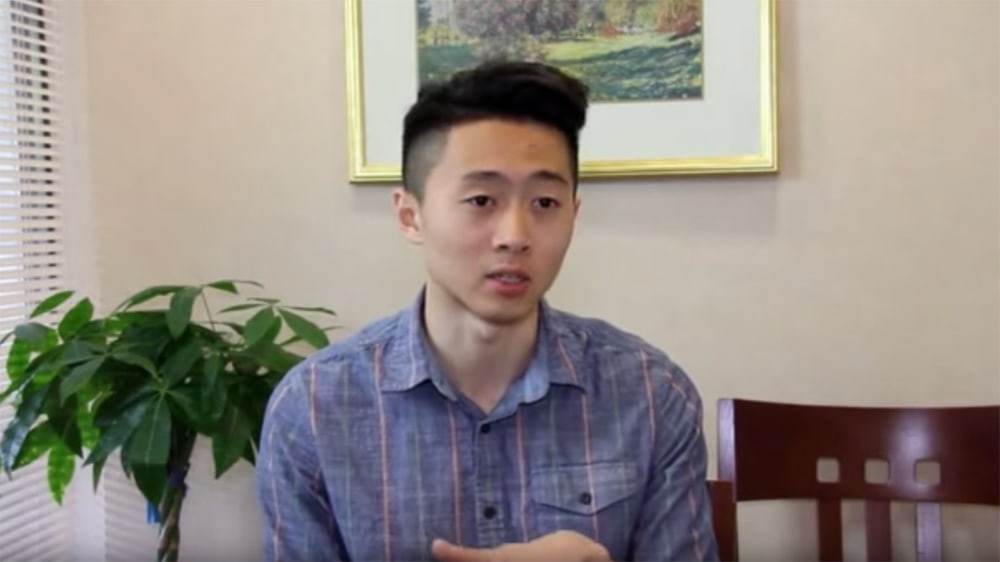 Great Implant Dentist in Mountain View: Dr. Donian Shen DDS
Video Image Placeholder
Gentle Implant Dentist in Mountain View: Dr. Donian Shen
Video Image Placeholder
Bay Area Implant Dentist Patient Testimonial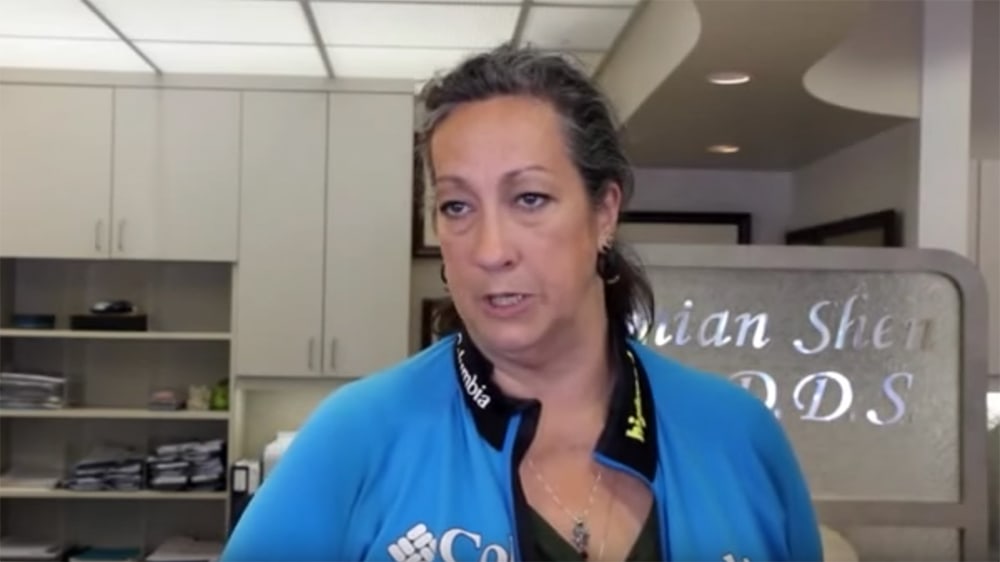 Life Changing Dentist in Mountain View: Dr. Donian Shen DDS
I fell and slammed my tooth into the concrete, I was terrified of losing my tooth, blood was flowing. Yuck! Dr. Shen fit me in as emergency, and stabilized my tooth. As a result of Dr. Shen's extreme efforts I was able to save my tooth! I highly recommend Dr. Shen!
I had a really painful toothache and Dr. Shen scheduled me right away. I was so grateful that they understood my pain and wanted to fix me up immediately. This is a dentist that really cares!
It has almost been one year since my last review and I am still nothing but pleased with Dr. Shen and the staff at her office. One thing I would like to add to my last review is that Dr. Shen places a great deal of importance on education. My previous dentist was very good at telling me what I should and should not do to maintain good oral hygiene, but never bothered to explain to me why I should do these things. This has not the case with Dr. Shen. Whenever I have a question about any dental practice (and I usually have a lot), she never hesitates to go into detail about the reasoning behind the recommendations. I am still very happy with Dr. Shen and always look forward to recommending her to any of my friends or coworkers that needs a dentist!
I was introduced by my friend to Dr. Shen's dental office two years before. There is one tooth was in very bad situation, I asked several dental offices they gave me same suggestion that was remove away. I fortunately got in Dr. Shen office, she was so skillful and took three times office visit, made my this bad tooth got survived. I am really very satisfy with Dr Shen and her office.
I have been to quite a few dentists on the peninsula, but Dr. Shen is now my favorite. I came in for a routine cleaning and some minor restorative work, and Dr. Shen really took her time with me to explain to me what procedures she thought were best, and also what materials she recommended. Along with this, she also was extremely meticulous and even worked with me on financial options that would save me the most money. I am very happy with the quality of service and the modern equipment at this facility.
I lived in Antioch and I took me quite long time to go to Dr. Shen's clinic if you know the fact that the higher way 4 (from Hillcrest to Somersville) is the most congested route in bayarea and ranked 27th in US as I heard from KGO this morning. Anyway, my three kids are happy to visit her office instead of two clinics we visited close to our home. Do not ask me why and they just be happy with her and we just booked another appoint in the coming spring break.
Coming here was such a great experience. I have no complaints! My teeth are cleaned with care and the staff are very friendly. Dr. Shen knows exactly what she is doing.
I had 4 fillings done by Dr. Donian Shen this week. She is incredible, full of energy and very knowledgable. She explained pros and cons of all the procedure she was about to do, gave me options to choose from.I had a very huge filling to do which was so close to the nerve. She spent an hour to fix it (other dentist would have spent 15 min on just on filling) but she made sure the filling stick so there would be no leaking. She had done layers of fillings and in between lazer dryined and what now. She is a pro in my opinion. She is so sweet and friendly also. The office is very good looking, clean, brand new, fresh and the personel is friendly and make you feel like you are getting a facial or in a spa. So thanks Dr. Shen.