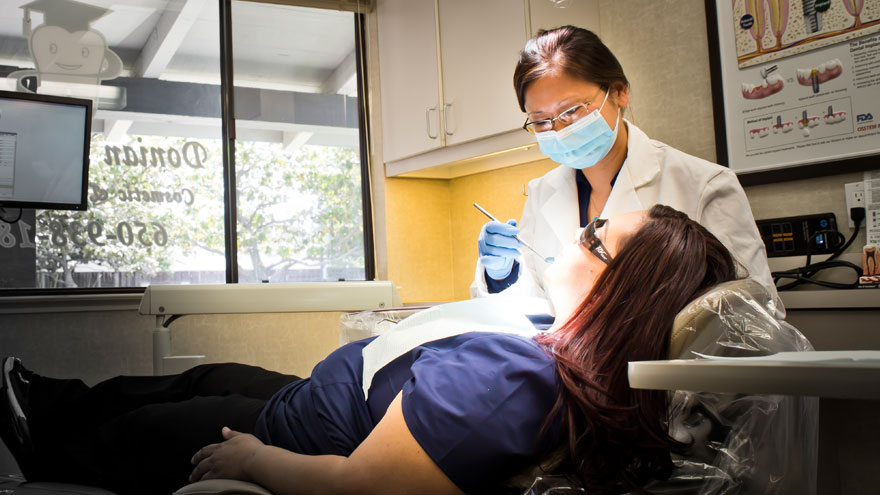 Meet Dr. Shen
An experienced dental implant specialist, Dr. Donian Shen's credentials make her stand out from the crowd. From her advanced training at the Misch Implant Institute, to her education in sedation techniques, Dr. Shen has taken a vested interest in becoming the Bay Area's Top Implant Dentist.
View Our Office
Dental Implant Financing and Payment Plans
Payment Plans
Smile by Design understands that dental implants are an investment, and we would like to help our patients make that investment. We offer dental specials and payment plans for our patients to make our services affordable for everyone. If you have specific questions about cost, please call our office or schedule a consultation.
CareCredit® Financing
In addition to the dental special, our patients are encouraged to use CareCredit®, a third-party financing company that offers low-interest (and sometimes no-interest) payment plans to help patients invest in health services. CareCredit is widely used by many patients to make the dental implant process more affordable and stress-free.
Our Blog
We invite you to visit our dental implant blog for news and topics related to implant dentistry.
For more information, please contact our office. Our friendly and knowledgeable team is happy to answer questions and to help you schedule a free consultation with Dr. Shen.*