Meet Dr. Donian Shen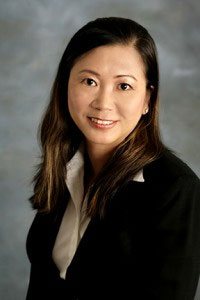 Donian Shen, DDS is a distinguished and knowledgeable implant dentist in the Mountain View area. Recently, she was recognized as a Bay Area "Top Implant Dentist." She is a dentist that excels at listening to her patients and providing them with care that fits their needs. Simply take a look at Dr. Shen's impressive credentials for further proof of her ability to transform your smile!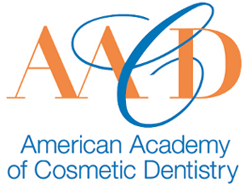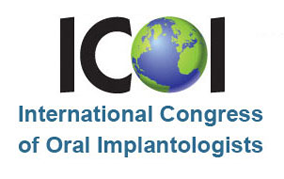 Memberships
Member of American Academy of Cosmetic Dentistry
DOCS: Oral Conscious Sedation
Fellow of International Congress of Oral Implantologists
Member of American Dental Association and California Dental Association
Credentials
UC Berkeley, BA degree in Biochemistry
UCSF, Research Associate of Ophthalmology Department
UCLA, School of Dentistry
UCLA, Aesthetic Continuum
UCLA, School of DentistryUCLA, Aesthetic Continuum
USC, IV Sedation
VA Palo Alto, General Residency
Valley Medical Center, Santa Clara, Staff Dentist
Misch Institute, Implants, Bone Grafting, Soft Tissue Graft
What Makes Dr. Shen a Top Implant Dentist in the Bay Area?
Dr. Shen was named a "Top Implant Dentist" in the Bay Area by the International Association of Dentists for 2016 and 2017. This accolade is bestowed upon a select few dental professionals who have showcased exceptional skill, compassion, and results in implant dentistry. Dr. Shen's training is extensive and was completed under the guidance of some of the best-known dental implantologists in the world. Her dedication to patient care is what sets her apart from the competition, and she is committed to helping each patient restore their smiles and confidence with lasting outcomes.
"Dr. Shen is one of highly technology oriented dentists in SF bay area. She has made constant efforts and heavy investments for upgrading her clinic, and for refreshing herself for new technologies, new skills and new applications.
How to Choose the Best Implant Dentist for You
Dental implants offer the best option to replace missing teeth for the right patient, and the dentist you choose to perform this procedure can make a dramatic difference in the result. Dental implants require a great deal of skill and training to plan and place safely and effectively. The first step in choosing an implant dentist is identifying dental professionals with the experience to provide the outcome you're seeking. Review a potential dentist's training specifically for implant training, bone grafting, and soft tissue grafting. We also recommend reading patient reviews and scheduling a consultation to discuss your treatment plan. A consultation is the ideal opportunity to ask your questions, get a feel for a dentist's demeanor and practice philosophy, and find out if you are a good candidate for dental implants.
Contact Dr. Donian Shen for a Dental Implants Consultation
Are you missing one or more teeth and would like a permanent replacement that can give you a strong, beautiful smile once again? Many patients are opting for dental implants for their ability to transform a smile aesthetically and structurally. Simply read the testimonials from our happy patients to find out more about how dental implants can positively impact your life. To find out if you are a good candidate for dental implants at Smile by Design, please contact us to schedule a free consultation with Dr. Shen.*