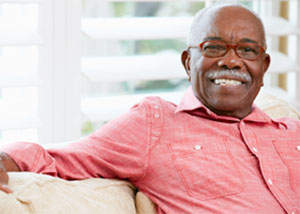 To help you better understand how dental implants work and what they are designed to do, Dr. Donian Shen has provided answers to some commonly asked questions. If you would like to learn more about dental implants and how they can help you restore your smile, please contact our practice to schedule a free consultation*.
Q. What are the benefits of dental implants?
A. The benefits of dental implants can vary somewhat from patient to patient depending on their needs and desired outcome. Generally speaking, dental implants can:
Provide a permanent replacement for missing teeth
Offer natural-looking appearance and function
Serve as a convenient solution to restoring your smile
Enhance the strength and stability of your bite
Reduce the likelihood of jawbone loss
Provide a low-maintenance dental restoration
Halt the shifting of nearby teeth
Restore the aesthetics of your smile and facial structure
Q. What are the differences between dental implants and traditional removable dentures?
A. Traditional removable dentures are the most commonly used restoration for missing teeth, but they come with several drawbacks for patients. Dentures can be uncomfortable, particularly as they become less stable over time and fit less securely. They require a high maintenance care regimen, and they also restrict the foods patients can eat. Dental implants last longer than either dentures or bridges, another popular option for several missing teeth in a row, and they are more durable and low maintenance. Dental implants are a more expensive option; however, the benefits they offer supersede those of any other treatment, and the long-term cost may actually be lower than other techniques, as other solutions need to be replaced occasionally. Finally, dental implants feel and function the most like natural teeth.
Q. How long does the dental implant process take?
A. The total dental implant process can take a few months from start to finish, and this is because the implants need time to fuse with the jawbone. The dental implant procedure typically has four main steps: the consultation, the surgery, the recovery period, and the final placement of the restoration. Depending on your treatment plan, there may also be an additional step for bone or tissue grafting if you have insufficient jawbone density. Grafting may also extend the length of the process, and we will discuss this possibility with you at the consultation.
Q. Who is a good candidate for dental implants?
A. While dental implants are considered the optimal choice for replacing missing teeth, this technique is not appropriate for everyone. The best way to determine if dental implants are right for you is to schedule a consultation with our team at Smile By Design. We will evaluate your needs and guide you towards the best option for your situation, keeping in mind function, aesthetics, and budget. Talk to us today to learn more.